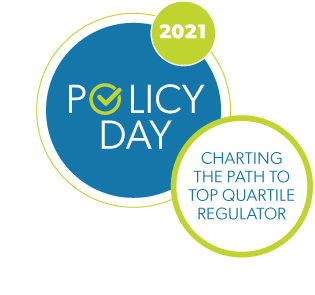 The OEB is on a path to modernization, guided by a deep desire for change. We have set a goal of being recognized as a top quartile regulator and are working to improve certainty, transparency and accountability to the sector while driving value for Ontarians. This virtual, interactive event is an opportunity for industry stakeholders to hear early thinking about and provide input into our forward work plan for the 2022 – 2025 period. 
While we plan for the near term, we also need to think about the future of the sector. Policy Day is also an opportunity for participants to engage in a forward-looking discussion on longer-term sector evolution and how to anticipate and respond to change.
Program of Events
The program of events for Policy Day: Charting the Path to Top Quartile Regulator includes:
Keynote address from a leading expert on global policy and sustainability, Amy Myers Jaffe, Managing Director of the Climate Policy Lab & Research Professor at The Fletcher School at Tufts University.
Remarks from OEB's executive leadership team: CEO Susanna Zagar, Chief Commissioner Lynne Anderson, Chief Corporate Services Officer & General Counsel Carolyn Calwell and Chief Operating Officer Harneet Panesar.
Registration is limited for Policy Day to enable meaningful dialogue between OEB and participants. Stakeholders have been asked to kindly register only one representative from their organization.
This is a free event. No cost awards for participation will be granted.
Questions? Contact policyday@oeb.ca
Keynote Speaker: Amy Myers Jaffe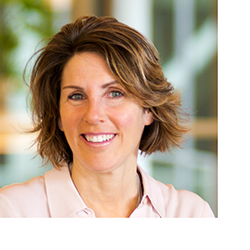 Amy Myers Jaffe is author of
Energy's Digital Future: Harnessing Innovation for American Resilience and National Security
and managing director of the Climate Policy Lab and a research professor at The Fletcher School at Tufts University. A leading expert on global energy policy and sustainability, Ms. Jaffe has previously served as the David M. Rubenstein Senior Fellow for Energy and the Environment at the Council on Foreign Relations and Executive Director for energy and sustainability at the University of California, Davis, where she led research on low or zero carbon fuels and transportation policy. Ms. Jaffe was also the first senior advisor for sustainability at the Office of the Chief Investment Officer at the University of California, Regents, assisting with the design and launch of their sustainable investing strategy. She currently is co-chair of the steering committee of the Women in Energy Initiative at Columbia University's Center on Global Energy Policy. Ms. Jaffe has taught international energy policy, business, and sustainability courses at Tufts University, Rice University, University of California Davis and Yale University. Ms. Jaffe is widely published, including as co-author of
Oil, Dollars, Debt and Crises: The Global Curse of Black Gold
, with Dr. Mahmoud El-Gamal.
A frequent media commentator, Ms. Jaffe was 2020 president of the US Association for Energy Economics and holds a Senior Fellow award from that organization for her career contributions to the field of energy economics. She is a member of the Global Future Council on Net Zero Transition at the World Economic Forum (Davos) and a member of the Council on Foreign Relations.