You're entitled to a sustainable energy system and value for your electricity and natural gas services. We make sure you get both.
As a consumer, you depend on unbiased information from a trusted source to make sound decisions. Information that tells you if your electricity or natural gas utility is following the rules, and that they're operating cost-effectively.
As Ontario's independent energy regulator, we're here to champion your energy rights. We actively work on your behalf to:
Who we are
We are Ontario's independent energy regulator. Our goal is to ensure Ontario's energy system remains sustainable, today and tomorrow, and that your energy rights are protected.
Mission and mandate
We've been regulating the natural gas sector since 1960 and the electricity sector since 1999. Find out how our mandate allows us to protect you and our energy system.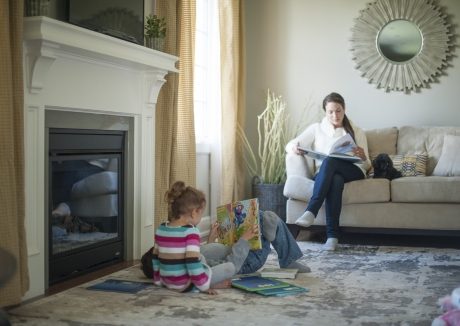 What we do
We establish electricity and natural gas rates. We oversee energy companies to ensure they comply with the rules. We publish data on utilities' performance. And we monitor how well the wholesale electricity market is working. These are just a few of the ways we regulate Ontario's energy industry.
Implementing energy policies
We develop policy that contributes to a sustainable and reliable energy sector and protects consumers, in such areas as low-income support programs and utility customer service rules. You can read summaries online.
Government directives and priority projects
We are sometimes called upon by the Minister of Energy to provide an informed perspective on important issues related to the energy sector. Find out more about these government directives.
Newsroom
Stay up-to-date on what's happening by reading our features, media releases and speeches. Sign up for our online newsletter.
Careers
Job seekers, find out about current opportunities at the Ontario Energy Board.
Public tenders
For qualified vendors, get information to help you respond to requests for goods and services.
Resource centre
Tools to help you understand energy in Ontario: download publications.