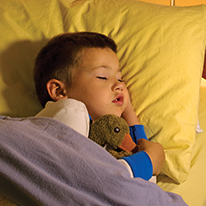 The power to sleep on it
New rules to protect your rights as a consumer
You are empowered through new rules, introduced January 1, 2017, that better protect your rights. For example, if you decide to sign up for a contract with an energy retailer, the time you have to cancel without penalty has been extended to 30 days after you receive your second bill under that contract. This means you can make a decision but then sleep on it.
Read more about all the new rules
Download a tipsheet
Download a doorhanger
Did you know that there are new rules currently banning winter disconnections until April 30, 2017? Read more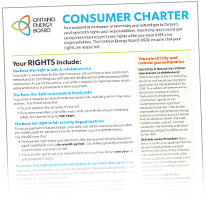 The power of knowing you have rights
Check out your new Charter and tell us what you think
For the first time ever, Ontario has a Consumer Charter of Rights and Responsibilities that everyone – energy providers and consumers – must follow. Read the Charter then take our short survey and tell us what you think.
Get help to resolve issues
We're in your corner. You have the right to be treated fairly by your energy company and, if that is not happening, we have a process for resolving your issues.
Before you call us or your energy company, here's what you need to have handy:
Your most recent bill
Your account number and utility name
Your contact details
The address of the affected residence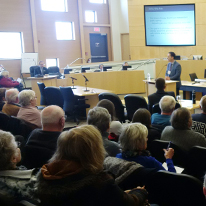 The power to be heard
Have your say about energy rates
We're empowering the very people who pay the bills with a stronger and more meaningful voice in the OEB's decision-making. We are also making it easier for you to participate in that process. When an energy company wants to make changes to its rates, it must apply to the OEB. We review each major application through a rigorous process that takes into consideration not only the energy company's request, but also the reliability of the system and, just as important, your interests.
Get involved.
Read our Consumer Guide to the rate setting process
Get to know the people behind the process at the OEB who are responsible for making sure decisions benefit both consumers and the system.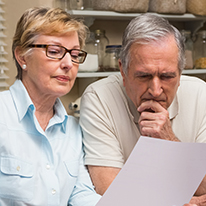 The power to have more control
Understand your bill and get help to manage it
We believe the more you know about energy pricing, the easier it will be to make informed decisions about your energy usage or what to do if an energy retailer offers you an energy contract. This starts with understanding where your energy comes from and how that shows up on your bill.
Want to know more about your electricity or gas bill? Get more details about your electricity charges and natural gas charges.
Use our bill calculator to compare what you currently pay with a retail energy contract offer.
Struggling to pay your bill? You may be eligible for one-time emergency funding with LEAP (Low-income Energy Assistance Program) – for both gas and electricity – or a monthly credit on your electricity bill through OESP (Ontario Electricity Support Program).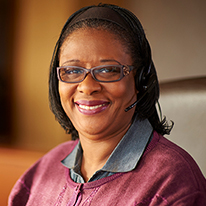 The power to call on us
...And know there's help close at hand
We're here to help you with any information needs or concerns you have about your energy bill or your energy provider. Our customer support staff are trained to address any questions and to work with you and your utility to resolve your issues. And, if we think that our rules have been broken, we'll escalate your complaint for investigation.
Contact the Ontario Energy Board